머드케이크는 낯선 시각, 유연한 문화, 독창적 발상을 지향하는 크리에이티브 크루입니다. 광고, 뮤직비디오, 3D, 모션그래픽, 애니메이션과 같은 다양한 영상 분야의 실제적 노하우를 가진 멤버들이 결합하여 매력적이고 독창적인 작품을 만듭니다.
Combination of members
who have vast experiences in the film industry, MUDCAKE makes advertisement, music video, 3D, motion graphics, animation into an original and eye catching visuals.
PEOPLE
---
---
신현정
SHIN HYUNJEONG
—

2012 뮤지엄필름 조감독
2014—2017 매터스 인 류크 조감독, MAT 프로덕션 감독
2018— 현재 머드케이크 프로덕션 감독
—
2021 | 대한민국광고대상 / 대상 및 금상
2021 | Bronze / Spikes Asia
2016 | Rising Star Award / Canada International Film Festival
2015 | Audience Award / New Orleans Film Festival
2015 | Official Selection / New York City Indie Film Festival
류우영
RYU UYEONG


—
2016—2017
패션필름, 뮤직비디오 작업
2018—
현재 머드케이크 프로덕션 감독
—
2023 | Nominee/ AltFF Alternative Film Festival, Toronto
2023 | Official Selection / Style, Experimental, Fashion Film Festival, Los Angeles
2023 | Best Fashion Film / ARFF Amsterdam International Awards
이동현
LEE HYUN
—
2018—
현재 머드케이크 프로덕션
2D
디자이너 / 모션그래퍼

—
2017 | Official Selection / San Diego Asian Film Festival 2017
2017 | Official Selection / Marquee on Main 2017
2017 | Vimeo Staff Pick "Magnitude Rituals"
2016 | Grand Prize / Wow Film Festival 2016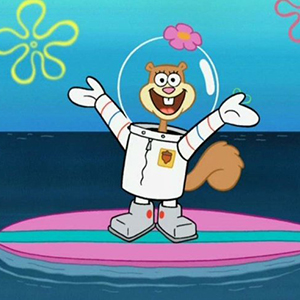 이승연
LEE SEUNG YEON
—
관리부장

함가인
HAHM GAH IN
—
프로듀서

강현기
KANG HYUNKI
—
2D 디자이너 / 모션그래퍼
박수윤
PARK SUYUN
—
조감독
김신혜
KIM SHIN HYE
—

조감독
CONTACT
---

︎

010.7651.6596
︎

baker@mudcake.kr
︎

mudcake.official
︎

서울시 강남구 논현로 142길 13, 2층
2F, 13, Nonhyeon-ro 142-gil, Gangnam-gu, Seoul, Republic of Korea